Alterations have been made to some facilities as part of measures to prevent the spread of COVID-19. Refer to the page for each facility for more information.
Multilingual Support
At Upopoy, information and services are provided in multiple languages so that speakers of various languages can learn about and experience Ainu culture easily.
Our multilingual resources include:
Pamphlets distributed in the park
Signage in the park
Guidance equipment for performances
Explanatory materials in the museum
Museum guidance equipment (additional fees apply)
Museum audio guide equipment rental
Audio guides are available for the permanent exhibition.
Rental fee: 500 yen per device
Rental location: Entrance Lobby on the 1st floor of the museum
Languages: Ainu, Japanese, English, Chinese, Korean, Russian, Thai
*Can only be used inside the museum
* Rentals are currently suspended as part of measures to prevent the spread of COVID-19.
Multilingual Audio Guide App
Download this free app onto your mobile device to get audio and visual information about park facilities and the museum exhibits.
Available in Japanese, English, Traditional Chinese, Simplified Chinese, Korean, Russian and Thai.
Users are responsible for any data charges incurred when downloading the app.
Download the app here:
Accessibility Information
A range of facilities are provided to enable all visitors to enjoy their time at Upopoy.
Free Wheelchair Rentals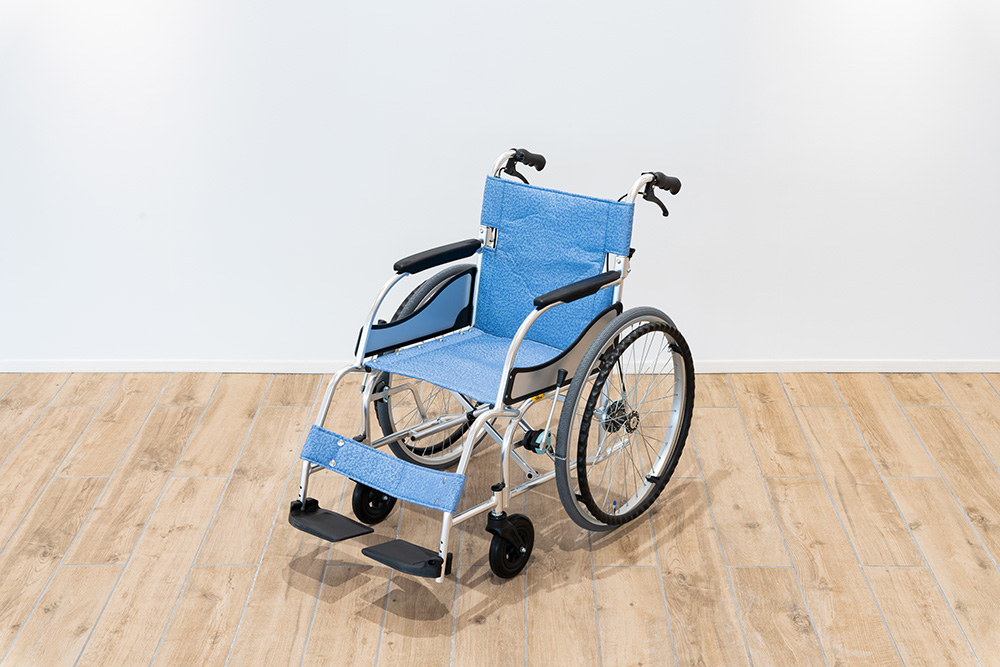 Wheelchairs are available from the Entrance Center and the Rental Items desk. To request one, please speak to a member of staff.
Wheelchair-accessible Elevator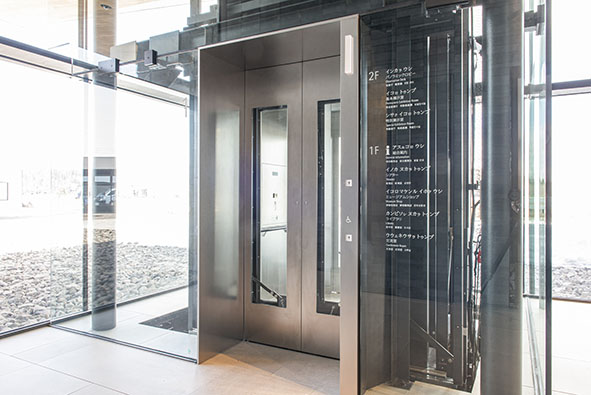 The museum has an elevator designed for use by people in wheelchairs and people with visual impairments.
Service Dogs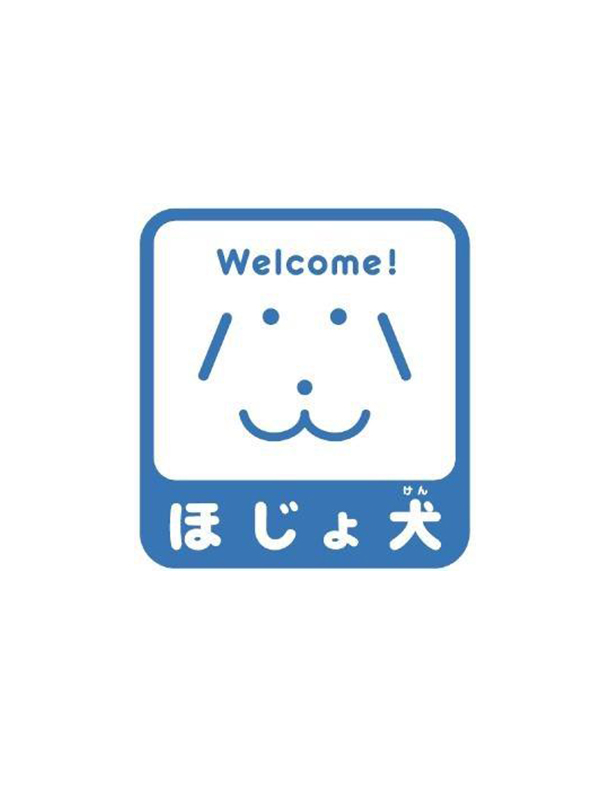 Service dogs such as guide dogs and hearing dogs are welcome inside the park and facilities.
Multipurpose Restrooms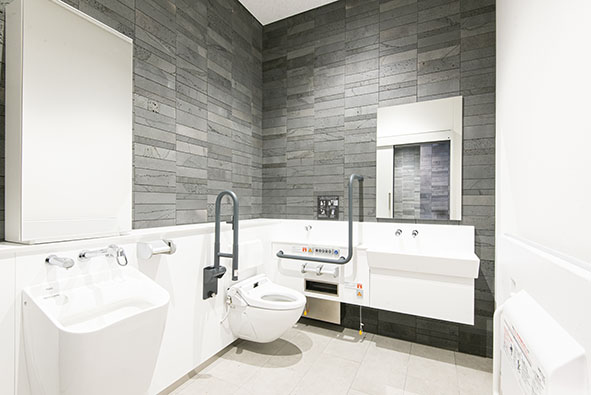 The main facilities in the park have multipurpose restrooms with facilities for ostomates.
First-aid Station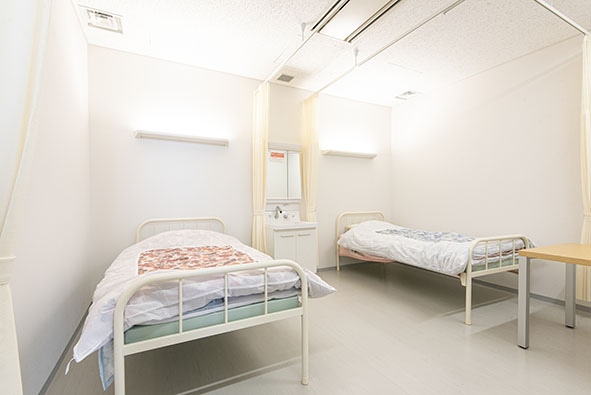 Please contact a member of staff if you fall ill during your visit. First-aid stations are available in the Entrance Center and museum.
Accessible Parking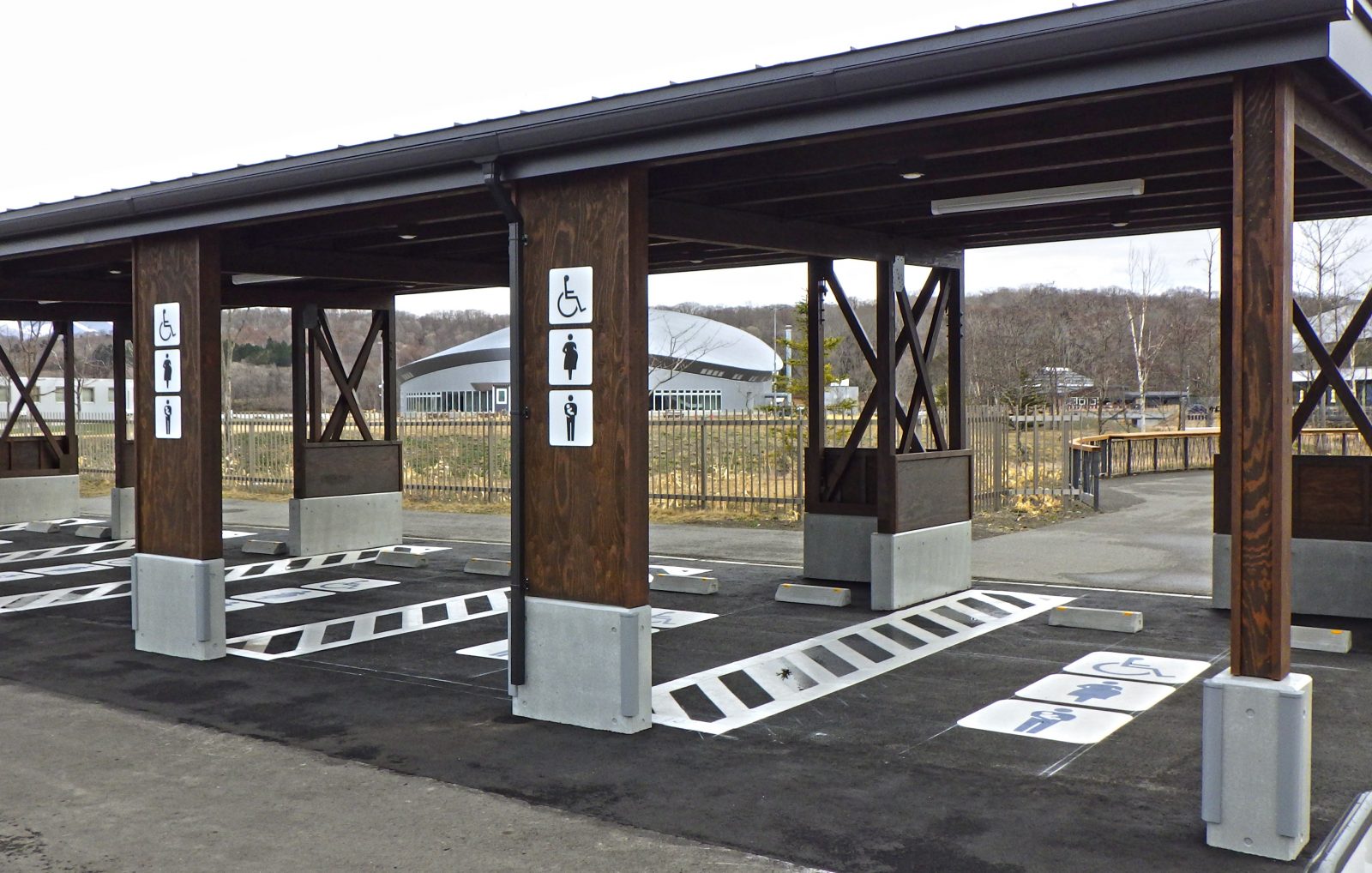 Larger parking spaces are available for visitors with disabilities, older visitors and visitors who are pregnant.
AED (Automated External Defibrillator)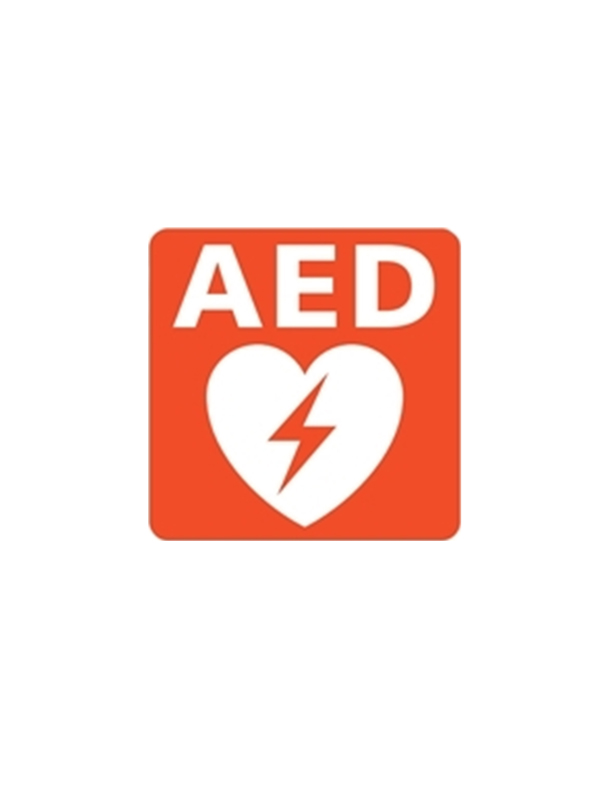 AEDs are installed in each facility.
Visitors with Young Children
The following services are provided for the comfort of visitors accompanied by young children.
Strollers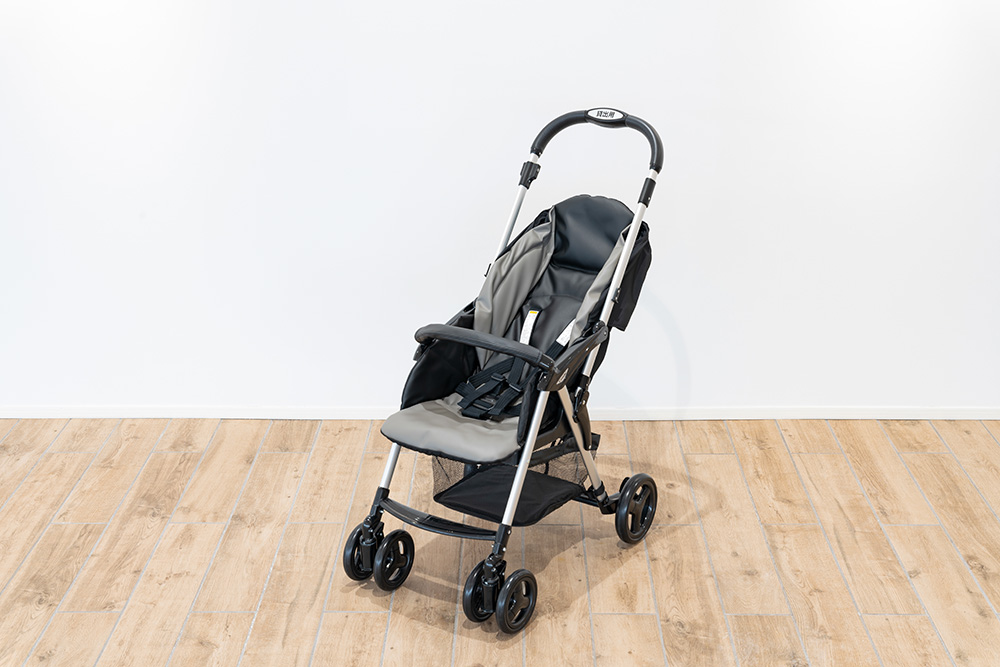 Strollers are available at the Entrance Center. To request one, please speak to a member of staff.
Nursing Room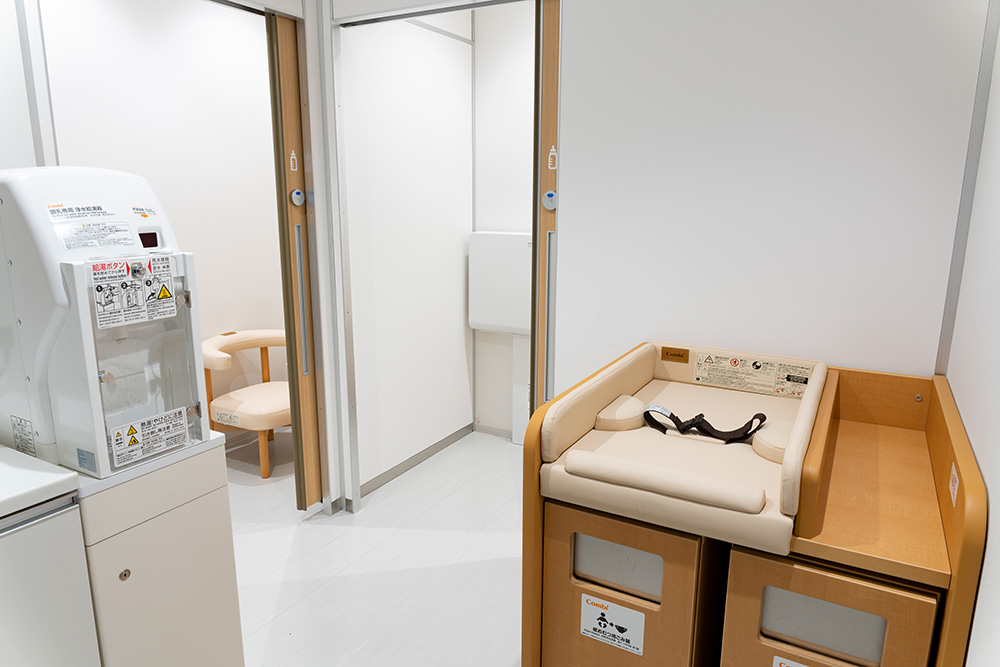 Nursing rooms are available at the Entrance Center and inside the museum.
Baby Changing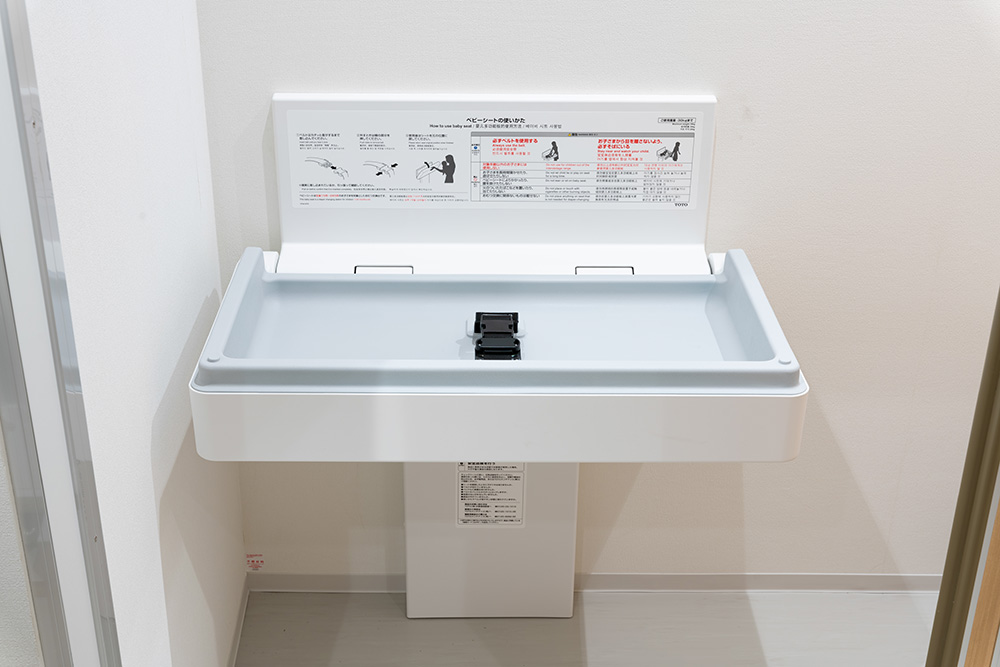 All multipurpose restrooms are fitted with diaper-changing tables.
Notes to visitors
Eating and drinking is only permitted in designated areas within the museum (this includes gum and drinks in bottles).
Refrain from bringing alcoholic drinks or entering the museum while intoxicated.
Large luggage and umbrellas should be stored inside the coin lockers and umbrella stands provided.
Pets are not permitted inside the museum.
Smoking is prohibited inside the museum.
Photography is prohibited in some areas of the exhibition rooms.
All mobile phones should be turned off or set to silent mode while inside the exhibition rooms. Refrain from engaging in loud conversations while inside the exhibition rooms.
Refrain from placing objects on display cases and from touching the exhibits or glass of display cases.
Pencils should be used for writing while inside the exhibition rooms.
Refrain from actions that may disrupt other visitors, including sleeping on benches and running inside the exhibition rooms.
In case of emergency, evacuate in accordance with instructions from staff, emergency announcements and signage.
Click here for the Upopoy site rules.